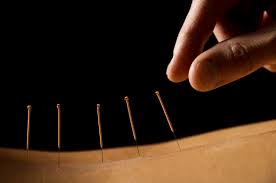 On this page you will find a comprehensive list of acupuncture resources in the United States and abroad. If you scroll down you will see a list of international acupuncture resources. If you would like your acupuncture or Chinese medicine resource listed here, please email James Whittle at james@blueridgeclinic.com.
Acupuncture Organizations
State or Local Organizations
National Organizations
International Organizations
---
Acupuncture and Chinese Medicine Licensing Agencies
---
Acupuncture Laws, Codes and Acts By State
---
Acupuncture Journals
---
Acupuncture Research
Acupuncture Schools – United States
Find an Accredited Acupuncture School or Program
The following is a comprehensive list of all the acupuncture schools in the United States. For decades, the Accreditation Committee for Acupuncture and Herbal Medicine has accredited all schools of acupuncture in the US. You can check with the ACAHM to see if the acupuncture school or program you are interested in is accredited or pre-accredited at this link: https://acahm.org/directory-menu/directory/
---
Acupuncture Schools – International
The following is a comprehensive list of international schools of acupuncture and Chinese medicine. It is by no means exhaustive. Many of the international acupuncture schools and programs cater to foreigners. Contact the school or university directly to inquire about learning acupuncture or Chinese medicine overseas. Some acupuncture schools in China are collaborating with international institutions and universities as part of the Belt and Road Initiative to establish joint programs for learning acupuncture, Chinese herbal medicine, and taijiquan.
Acupuncture Courses and CEUs
The following is a list of acupuncture courses and providers of acupuncture CEUs. Some providers of CEUs offer online acupuncture courses as well as online courses in Chinese medicine. States vary in what they require for acupuncture CEU courses, so check with the acupuncture licensing board in your state.
Asian Herbology and Plant Preservation Resources
Acupuncture Supplies and Books
Chinese Herbal Medicine Companies
Chinese Herbal Medicine Companies – Chinese Brands
Chinese Herb Growers
Acupuncture Podcasts
---
Online Libraries, Discussion Groups and Resources
---
Miscellaneous Acupuncture Resources