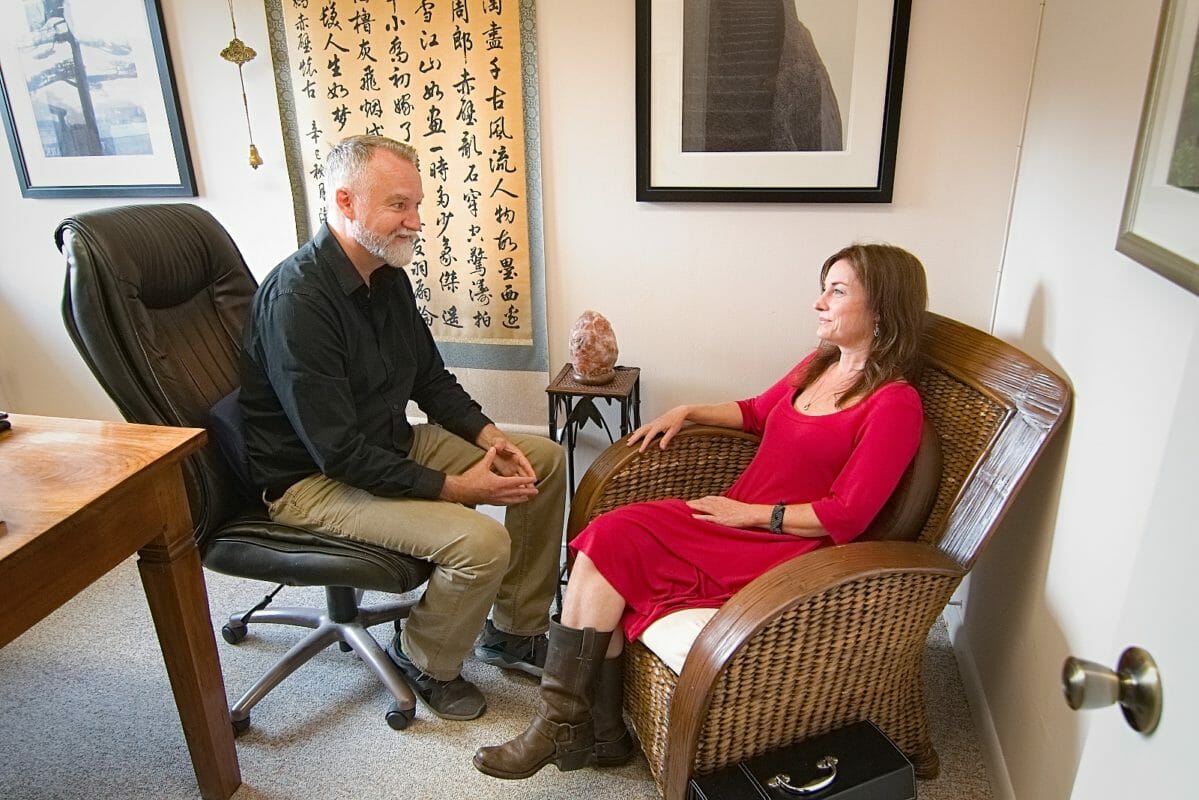 Wellness coaching in Asheville, North Carolina…
When you come to see us as a patient at The Blue Ridge Acupuncture Clinic, we work with you to meet your health goals.
Wellness is the recognition that health is not just the absence of disease, but a state of integration and peace between your body, mind and spirit. When your body is relaxed and peaceful, and your organs are functioning well, then the emotions flow freely and a person does not get stuck in unhealthy mental or emotional states.
Acting as your personal wellness coach, we leverage our 15 years of experience in treating complex health conditions and disorders. Our goal is your total wellness. We will address your nutritional status, often sending you home with a diet diary to catalog exactly what you eat and drink in a typical week, including when you eat and drink it. We will also assess your mental and emotional happiness and make relevant suggestions to help you achieve an ease and freedom emotionally.
With a lifestyle and wellness coach in your corner, you can rest in comfort and trust that we will be there through any healthcare needs that arise during your life.
As a patient you can call us or email us anytime and receive our expert natural medicine advice for any healthcare need.
To become a patient and begin your wellness coaching program, simply call now: (828) 254-4405.
Reach James:
Email: james@blueridgeclinic.com
Twitter: www.twitter.com/JamesCWhittle
Facebook: www.facebook.com/jamescwhittle
Youtube: www.youtube.com/JamesCWhittle