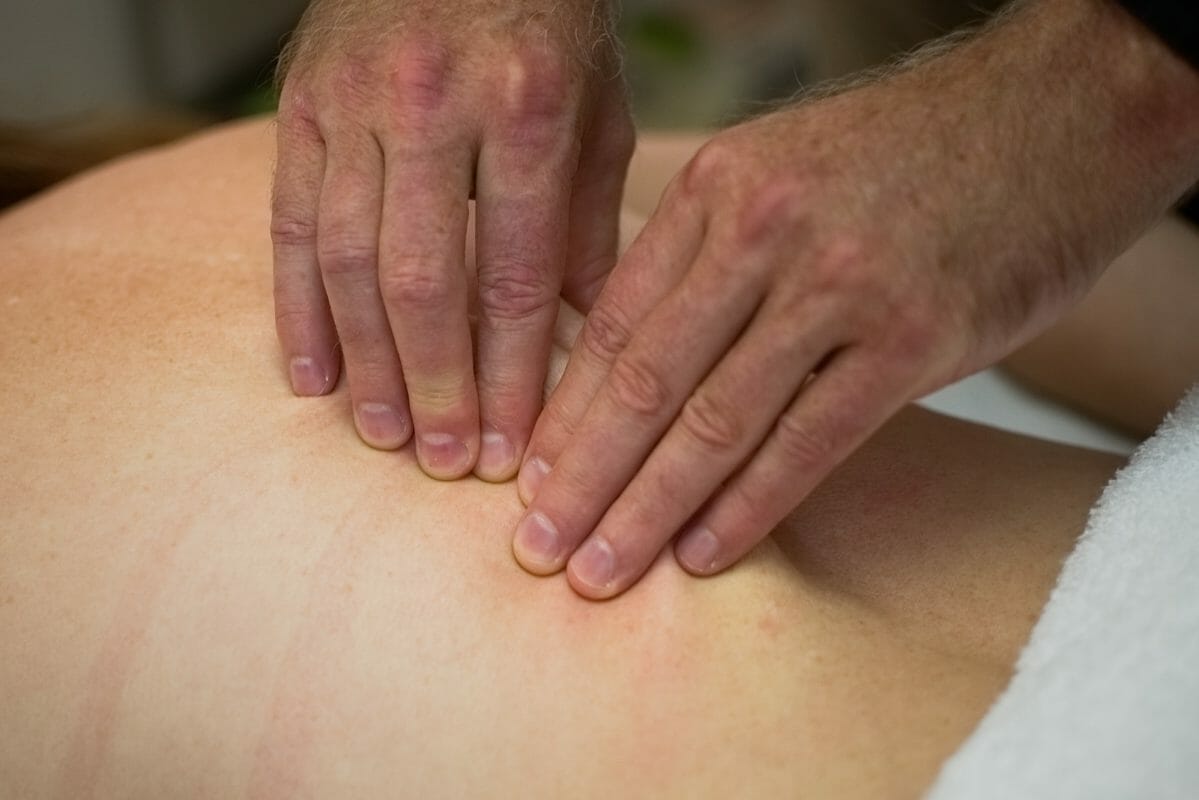 In the photo on the right, James Whittle is performing a tui na treatment on a patient at the Blue Ridge Acupuncture Clinic. He is employing the grasping technique, which loosens and relaxes tense muscles and feels very calming.  James received advanced training in tui na from medical doctors in China on the orthopedic floor of Shuguang hospital in Shanghai, in 2002. This was after James completed all the tui na courses available during his masters program at Bastyr University from 1998-2001.
Tui Na massage, or Chinese massage, is an incredibly powerful healing modality. In Chinese hospitals, there are entire floors dedicated to Tui Na massage therapy. Tui Na is very relaxing and feels amazingly invigorating. During a Chinese massage, the acupuncturist will often combine techniques that are similar to chiropractic. The muscles and tissues will relax as bloodflow increases and pain dissappears.
Tui Na Massage
Acupuncturist James Whittle has traveled to China 8 times. While doing an internship at the Shanghai University of Traditional Chinese Medicine, James studied Tui Na for many months and treated patients at the Shuguang hospital in Shanghai using advanced Tui Na techniques. James also took an entire year of Tui Na and Chinese massage classes at Bastyr University in Seattle Washington while completing his Master's degree in acupuncture.
For the best in Tui Na and Chinese massage, and to learn how Chinese massage can help you, or to learn more about Asheville acupuncture, call for a free, no obligation phone consult: (828) 254-4405.
Email: james@blueridgeclinic.com
Twitter: www.twitter.com/JamesCWhittle
Facebook: www.facebook.com/jamescwhittle
Youtube: www.youtube.com/JamesCWhittle