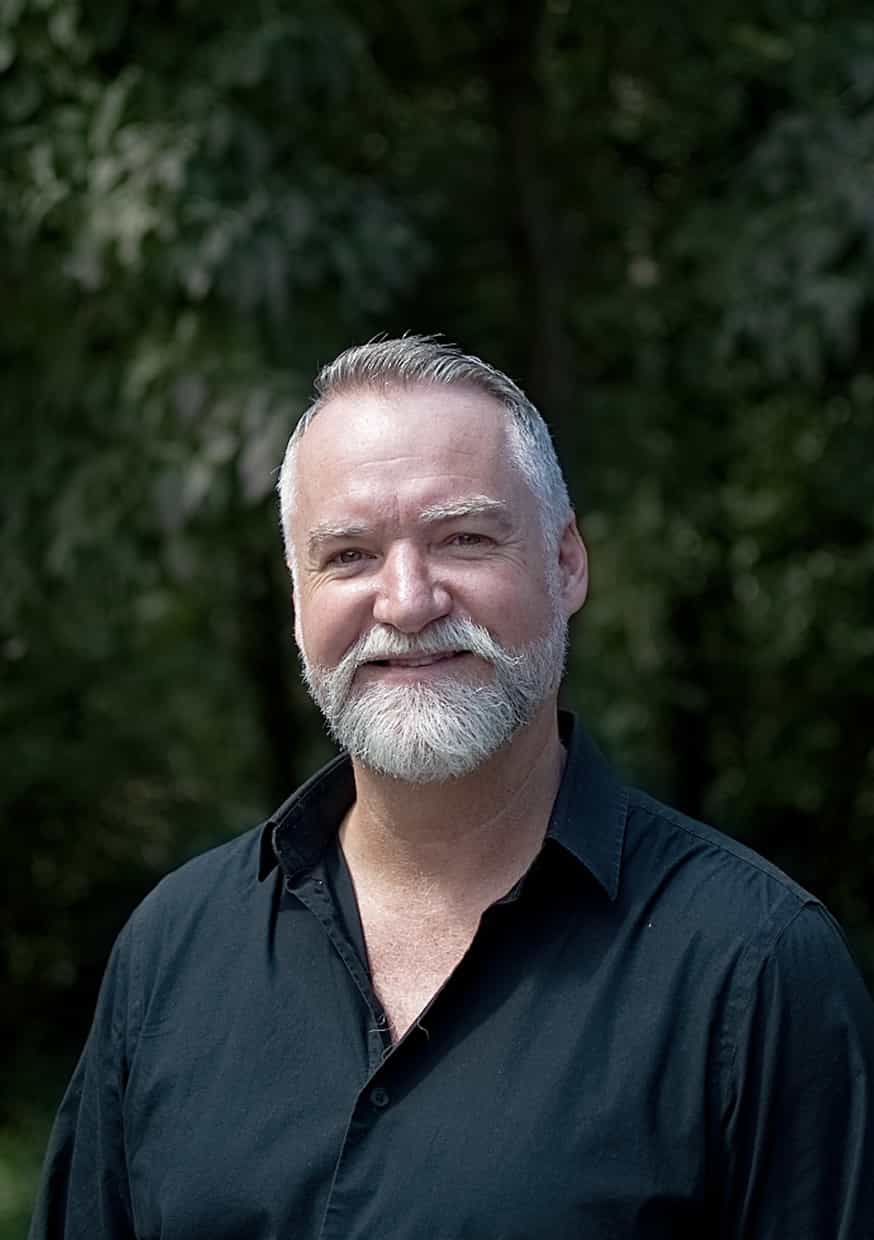 James Whittle M.S., L.Ac. is an acupuncturist and a practitioner of Chinese medicine. He has studied with master acupuncturists, expert physicians and genuine healers from many medical paths, including the renowned Dr. Viet Dzung Tran and Margaret Fields Kean. Thousands of patients have been treated successfully under his care. He is the founder and owner of the Blue Ridge Clinic in Asheville, North Carolina, established in 2003. In 2007 the BBC contacted James and he consulted on an hour long acupuncture documentary. He has been called an "expert in Chinese medicine" by NBC news.
Background: Acupuncture and Chinese Medicine
James has been invited to lecture in China and has visited the country 8 times. He spent 8 months working in Chinese hospitals with some of the most respected doctors in China. He is a graduate of the internship program at The Shanghai University of Traditional Chinese Medicine.
He completed a four year clinical masters degree in acupuncture and Chinese medicine at Bastyr University in Seattle, Washington, and is also a graduate of The University of North Carolina at Chapel Hill (graduated with honors). He is licensed (#238) to practice acupuncture and Chinese medicine in North Carolina.
With advanced training in various styles of acupuncture, including Japanese, five element, classical and electroacupuncture, James has found that it is important to discover what might work best for a person, because each individual is utterly unique. Chinese medicine treats the uniqueness of the person in body, mind and spirit. He is trained in ear acupuncture, or auriculotherapy and finds that treating the ear along with the body yields excellent results. He is also an expert in Chinese herbal medicine and the clinic has a fully stocked herbal pharmacy.
A certified yoga teacher and meditator with two decades of experience, he has taught yoga, qigong, meditation and stress reduction techniques in hundreds of classes.
The Early Years: Discovering Chinese Philosophy and Yoga
James began studying taijiquan, qigong and Chinese philosophy at the Magic Tortoise School in Chapel Hill, NC in 1993. After a year of daily taijiquan and qigong practice his teacher confirmed he was having profound experiences of the internal energy or qi (chi). During this time he was also translating classical Chinese poetry with author and translator Jerome Seaton PhD (See The Essential Chuang Tzu, Shambhala Publications). He graduated with honors from UNC Chapel Hill in 1994. His personal taijiquan teachers include Almonzo Lamoreaux "Lao Ma", grandmaster Jou, Tsung Hwa, author of The Dao of Taijiquan, and grandmaster Alfred Huang, author of The Complete I Ching.
James is deeply drawn to the connections between Chinese internal martial arts, yoga and energetic medicine, particularly acupuncture. He met the famous yoga master, Sri Swami Satchidnanada in the fall of 1994, and studied at his ashram for many years. He completed a month long, in residence teacher's training at Yogaville Va, becoming a yoga teacher in 1996. He was certified in Reiki, another energetic healing modality in 1994.
Teachers of Acupuncture and Chinese Medicine
His first Acupuncture teacher was Dr. Sean C. Marshall who founded the Jung Tao School of Classical Chinese Medicine in Boone, NC. James studied with Dr. Marshall in 1997 before enrolling in Bastyr University in the fall of 1998. Dr. Marshall impressed upon James that the insights and discoveries of the Han dynasty physicians established Chinese medicine as a science in it's own right. More than 2,000 years ago these ancient sages stated that qi creates xing, or energy creates matter, a fact physics now takes for granted. Through the Jung Tao lineage he met Dr. Viet Dzung Tran, the protégé and colleague of Dr. Nguyen Van Nghi, and studied with him on numerous occasions from 2003-2010. Another personal acupuncture mentor is Dr. Li from Shanghai. Dr. Marshall, Dr. Tran and Dr. Li all impressed upon James the importance of the classics of Chinese medicine.
James would also like to acknowledge and thank the following teachers of Chinese medicine who had a profound influence on his work: Dr. Weiyi Ding, Dr. Ying Wang, Dr. Chongyun Liu, Dr. Qiang Cao, Dr. Yuanming Lu, Dr. Yajuan Wang, Dr. Tai Lahans, Andrew McIntyre, Steve Given, and Terry Courtney.
The Present: Acupuncture in Asheville and Teaching
James loves nature and ecology and enjoys researching how the ancient physicians of Chinese medicine viewed humans as part of a great cycle of the cosmos by observing lunar, solar and seasonal cycles and their influences and affects on the human bodymind. In his talks he often explores ways in which the philosophy of the five elements (wu xing) and yin/yang, not only help human health, but also how the systems thought of classical Chinese medicine can inspire modern designers, artists, climate activists and others, to imagine a future in harmony with the earth.
James was invited to speak at the Integrative Medicine Conference, put on by Mission Hospital and MAHEC in Asheville North Carolina along with Dr. Andrew Weil, Larry Dossey MD, and other pioneers in integrative medicine. He has also taught hundreds of cancer nurses at the annual Oncology Nursing Society in Seattle about integrating Chinese medicine with cancer care in U.S. hospitals. He teaches at venues both large and small.
As a teacher/lecturer he has received many positive reviews:
"James Whittle presented a remarkable four hour lecture/class on Acupuncture and Chinese medicine. The quality and depth of his talk and teaching was truly outstanding. James is one of the best professors/teachers I have ever had in any setting, academic or otherwise." Dr. Sharon Metcalfe PHD, R.N.
"What a powerful presentation and message you gave at the Sammy Williams Senior Center regarding Acupuncture and Chinese Medicine. Your knowledge and enthusiasm preceded your warmth and professionalism. Everyone expressed his or her satisfaction with your lecture." Mary Lowande, Sammy Williams Senior Center.
"We heard nothing but positive comments about your lecture and program on using Acupuncture and Chinese medicine for breast cancer." Cancer Care of WNC
His articles on Chinese medicine and acupuncture have appeared in the Asheville Citizen Times, New Life Journal, Acupuncture Today and other publications. To see his profile on the Acupuncture Today website, click here.
Online Health Consultations and Telemedicine
James has a global clientele and provides online health consultations and telemedicine. If you are not in Asheville, North Carolina, or if you prefer a remote visit due to Covid or for other reasons, you can work with James from anywhere in the world. To learn more contact the clinic at james@blueridgeclinic.com. Or go here to learn more and schedule your online consultation.
More About James
James donates to the charitable work of one of the greatest living spiritual teachers and humanitarians of our time:
Mata Amritanandamayi Devi, known simply as Amma, the hugging saint.
He has played music professionally, taught people to fly hang-gliders at Kitty Hawk Kites, led groups to swim with wild dolphins, traveled all over the world and currently lives part time in an off-grid cabin at 4800 feet above sea level near the largest naturally occurring rhododendron garden in the world.
Mission Statement
Through the grace of the Holy Spirit the purpose of my life is to serve all that I am blessed to serve by living wonder, integrity, compassion, humor and joy.
Reach James:
Email: james@blueridgeclinic.com
Twitter: www.twitter.com/JamesCWhittle
Facebook: www.facebook.com/jamescwhittle
Youtube: www.youtube.com/JamesCWhittle