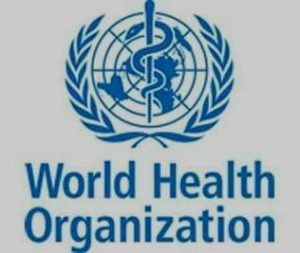 Many people are not aware of how supportive the WHO, World Health Organization, has been of Acupuncture and Chinese medicine.
In the background to their lengthy report on Acupuncture, the WHO says:
"The past two decades have seen extensive studies on acupuncture, and great efforts have been made to conduct controlled clinical trials that include the use of "sham" acupuncture or "placebo" acupuncture controls. Although still limited in number because of the difficulties of carrying out such trials, convincing reports, based on sound research methodology, have been published. In addition, experimental investigations on the mechanism of acupuncture have been carried out. This research, while aimed chiefly at answering how acupuncture works, may also provide evidence in support of its effectiveness.
In 1991, a progress report on traditional medicine and modern health care was submitted by the Director-General of WHO to the Forty-fourth World Health Assembly.
The report pointed out that in countries where acupuncture forms part of the cultural heritage, its use in an integrated approach to modern and traditional medicine presents no difficulty. However, in countries where modern Western medicine is the foundation of health care, the ethical use of acupuncture requires objective evidence of its efficacy under controlled clinical conditions.
In 1996, a draft report on the clinical practice of acupuncture was reviewed at the WHO Consultation on Acupuncture held in Cervia, Italy. The participants recommended that WHO should revise the report, focusing on data from controlled clinical trials. This publication is the outcome of that process."
World Health Organization Acupuncture
In an official report, Acupuncture: Review and Analysis of Reports on Controlled Clinical Trials, the World Health Organization (WHO) has listed the following symptoms, diseases and conditions that have been shown through controlled trials to be treated effectively by acupuncture:
low back pain
neck pain
sciatica
tennis elbow
knee pain
periarthritis of the shoulder
sprains
facial pain (including craniomandibular disorders)
headache
dental pain
tempromandibular (TMJ) dysfunction
rheumatoid arthritis
induction of labor
correction of malposition of fetus (breech presentation)
morning sickness
nausea and vomiting
postoperative pain
stroke
essential hypertension
primary hypotension
renal colic
leucopenia
adverse reactions to radiation or chemotherapy
allergic rhinitis, including hay fever
biliary colic
depression (including depressive neurosis and depression following stroke)
acute bacillary dysentery
primary dysmenorrhea
acute epigastralgia
peptic ulcer
acute and chronic gastritis
You can see the full study and other information about the WHO and Acupuncture here.
Contact The Blue Ridge Acupuncture Clinic in Asheville, North Carolina: (828) 254-4405.