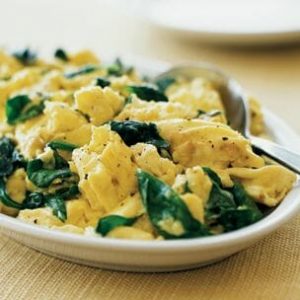 Healthy breakfast ideas are central to living a healthy life and to starting your day with focus, energy and enthusiasm.
In most cases, the Chinese medicine practitioner recommends eating warm foods and some protein first thing in the morning. The best hours to eat are between 7am and 9am when the spleen, pancreas and stomach energies are functioning at their maximum.
If you have any other healthy breakfast ideas you would like to share please email me at james@blueridgeclinic.com.
5 Healthy Breakfast Ideas:
1. Whole oats oatmeal with ghee and raisins and walnuts
a. Bob's Red Mill is my personal favorite. Cook oatmeal to desired consistency then add in whole raisins, chopped walnuts or other fruit, seeds or nuts as desired. Ghee (clarified butter) is also an option.
2. Room temperature or warm Greek yogurt and a banana
a. Simply eat yogurt and banana separately or blend together for a smoothie like treat.
3. 2 egg whites and some lightly steamed spinach
4. Room temperature or warm plain kefir smoothie with blueberries
 
Options for kefir smoothie:
a. Add teaspoon of local raw honey
b. Add 2 scoops whey protein powder (to purchase the best whey protein available go here)
c. Add one ripe banana
5.Healthy Waffles or Pancakes
Mix the following ingredients:
1/4 cup Buckwheat Flour
3/4 cups Brown Rice Flour
2/3 cups distilled water
Pour mixture onto a hot waffle iron or skillet that has been lightly oiled with extra virgin olive oil. Cook about three minutes or until light brown. Remove and top with a small amount of pure maple syrup or molasses, or top a puree of your favorite fruit.
Options:
a. Add 1/4 cup of Buckwheat Grouts
b. Or add chopped almonds for added texture.
I hope you enjoy and find these recipe ideas helpful.
For a free acupuncture consult in Asheville, simply schedule online by clicking the link to the right of this page or call (828) 254-4405.